As a Physiotherapist, having a side hustle is a smart play. Whether it's as a source of some passive income or as a distraction from work, or even as a big of fun on the side, a side hustle can provide an extra dimension to your Physio career.
Physio isn't the most lucrative profession (click to see Physio salaries) so earning some passive money on the side can be a handy source of extra income to top up your Physio salary.
It can also provide some stability for times when your Physio income might be affected – if you work less during holiday periods, your side hustle might be a nice buffer to reduce the financial impact of the quiet period.
It can also provide a chance to explore different aspects within the profession or find a productive distraction from Physio work. Some Physios use their side hustle to test the waters with other aspects of healthcare, such as one story about starting a side gig installing grab bars (safety handrails) which eventually grew into a full time job (if you're curious, you can read more about Alternative Careers for Physiotherapists).
A successful side hustle needs to fit certain criteria, which are slightly different for active and passive sources of income and should match your needs.
Active sources of income require ongoing work but will typically generate more income. This is often favoured by those after additional income at specific times, such as saving for a house deposit, and those looking for an engaging distraction from Physio work.
By comparison, passive income is your set-and-forget methods of generating income, requiring no/little ongoing effort. It tends to be favoured for its relaxed time commitment, for those who prefer their free time or time spent on other things (eg. kids).
It's worth noting that most passive sources of income aren't completely passive. They're likely to need some monitoring and/or marketing/social media engagement so there's often some workload involved.
When you're looking to choose a side hustle, there's a simple checklist you can go through to narrow down your options.
Do you want a passive or active side hustle?

Active side hustles typically make more money and faster
Passive side hustles slowly build momentum without much effort

Do you want to do something related to Physiotherapy?

A Physiotherapy-related field allows you to use your qualifications and experience
An unrelated field can be a welcome distraction from your main work

What's your timeline to generate income?

Active side hustles can generate some income to help with immediate expenses
Passive side hustles build gradually accruing income, starting small and growing over time
Based on these criteria, we'll divide the side hustles up into:
Active side hustle within Physiotherapy
Passive side hustle within Physiotherapy
Active side hustle outside of Physiotherapy
Passive side hustle outside of Physiotherapy
Active side hustles within Physiotherapy
Weekend private hospital work
Physiotherapy clinics are always looking for more help covering hospital caseloads on weekends. It often pays very well (hourly rate or per case pay structure) so it's a handy boost to your weekly pay packet.
On the downside, the work can be flat out and not overly engaging as you don't get to play a significant role in patient management. Often you'll be just following doctor's orders and under time pressure.
The best way to get started is to send a CV and introduction letter to local private practices who provide private hospital cover (that info is usually contained on their website). Be sure to make each letter personalised to the practice and the owner/manager – many practices won't look at generic "Hi there" letters because it doesn't say a lot about a person's work ethic and attention to detail.
Sports coverage
Providing medical coverage for a sporting team or sports venue is another great side hustle. It uses your expertise and will help you become a better clinician.
The pay on offer will depend on your role and the level of sport you're covering but it can be quite good. You'll need to start at the bottom and get some experience first though.
The best way to move into sports coverage is to approach some local private Physiotherapy clinics with a sports focus or existing coverage. They'll already have contracts with local teams and be very likely to need extra coverage help, particularly at the start of the sports seasons.
---
If you're looking for private hospital weekend work or a sports coverage gig, check out our free service matching Physios with job opportunities: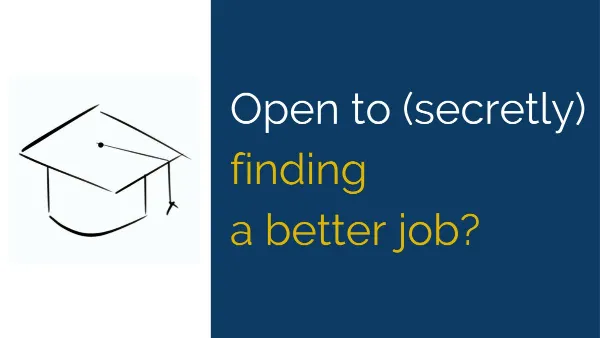 ---
Tutoring
Most undergraduate and graduate entry university programs will be on the look out for tutors each semester. It pays very well for each session but there is some prep involved, so it balances out to be a solid earner.
You'll have to be a little lucky to get a tutoring gig. Often you'll just happen to contact the uni as they're starting their search and you'll get a call up. But once you've started, you'll usually be able to continue in that role each semester so it can become a stable side gig.
The best way to get started is to contact each institution and ask who coordinates the tutors for each subject area. Then you'll need to contact each of them individually, preferably by phone. Don't just email in a CV to a central contact because it's unlikely to find the right people at the right time.
Case consultation for legal or insurance groups
For this side hustle, you'll need a fair bit of experience and expertise. If you've been in Physio for less than 5 years, you'll be unlikely to get a side gig as a consultant.
If you've got the experience and spare time, this side hustle is very lucrative. But with great coin comes great responsibility (that may have been stolen from a famous phrase…)
Along with reviewing cases and providing opinions, you may need to be involved in case conferences (insurance work) or court cases (legal work). You still get paid for the extra appearances but it can be time consuming.
To get started in insurance work, approach their HR department or look on job websites like Seek. For legal work, contact local legal practices that handle personal injury and workplace injury claims.
Content writing for websites
Physiotherapists have unique expertise and the information we can provide is frequently searched for on the internet – ankle sprains, knee pain and back pain are common Google searches.
To capture this search traffic, websites will seek out Physiotherapy-specific articles on certain topics. The pay can be per article or per word and generally it isn't lucrative. But as you write more and refine your process, you can crank out articles in higher volume and make it worthwhile.
To get started, you can search for health-related content networks that sell articles to websites. Finding one can be really hit and miss so get ready for lots of goggle search time.
Passive side hustles within Physiotherapy
Start a Physiotherapy content website
This is a very slow burn and takes some initial time and money to get it started. But if you're willing to put in the effort, it can be lucrative over a longer time period (ie. years).
This isn't about starting a website for Physiotherapists (it's too small of a niche to generate enough traffic). This is about providing Physio information to the general public on your area of expertise.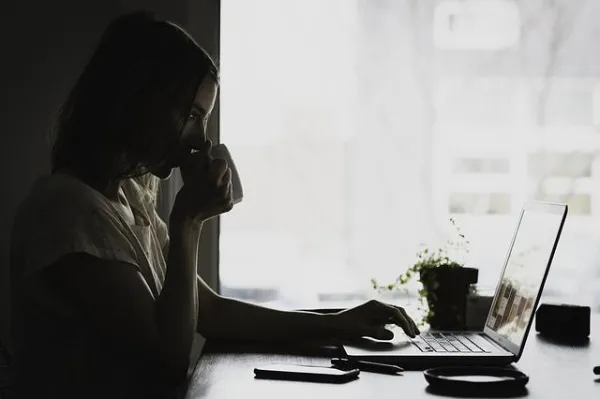 Your website might host ads and make money from clicks on those ads. That's suitable for websites that have higher traffic and don't really have a related product to sell (eg. if you're providing info on identifying the signs of a stroke, readers aren't going to be clicking on your offer of a related product).
If you're topic has related products (eg. modified kitchen utensils for arthritic hands), you may lean towards having affiliate links on your site. You make money when someone clicks on your recommendation AND buys the product from another website.
To get started, you'll need a domain name (from $5/yr, with an average of $30/yr) and website hosting (can be free but usually $10-20/month). That means that you'll be spending ~$150 in your first year so you'll want to put in enough effort to make content and drive traffic to make it worthwhile. Expect that it'll take around 12 months before it's cashflow positive.
Active side hustles outside of Physiotherapy
Website design for Physiotherapy clinics
Web design is quite easy to learn these days, with tools like WordPress and drag-and-drop editors. Because of this, anyone can get a website designed on fiverr for less than $100.
What makes your offering a little more unique is that you're designing a website with Physio-specific knowledge. You know the clients, you can write the words and you know how patients think (most of the time). So the practice owner doesn't need to write the text for the site and explain that pics of Arnold Schwarzenegger aren't the right match for their geriatric clientele.
To get started, you'll need to design and host a sample website to show prospective clients. You can then approach practices directly by explaining your background and why you're the right person for the job. It's also worth doing a little research on the value of a good website, so they know they'll get a good return on their investment.
Passive side hustles outside of Physiotherapy
Share trading
Share trading is a great passive side hustle but it comes with many words of caution! If you look at most success stories in shares, they spent all their time studying the market and had time on their side (Warren Buffett amassed his US$110B fortune over a 70 year career).
Although the share market grows at an average of ~10% annually, if you invest for the short term (anything less than a few years), you might catch it on a downturn and lose money and pride.
If you've got some spare cash that you won't miss, you can start by getting info from free sites like WSJ, or get a share account with a bank or major trading platform for access to their research and insights. Otherwise you can look at low cost or free trading options like Superhero in Australia (for Aus and US trading) but they don't provide any intel or recommendations.
(Australian readers only: if you wanted a bonus to get started, join Superhero here + deposit $100 and they'll add an index fund to your portfolio for free).
---
Passive side hustle planning
If you're keen on making easy money on the internet while you sleep, whoa back a second!
If it was that easy, everyone would do it. Reality is that making decent passive money takes time and effort during the building phase.
Two things will make it easier for Physiotherapists though – being well-known outside of your immediate geography and/or having a big online following.
The first one, having a big reputation, often goes with a career of hard and/or high profile work. You may have been the Physio for a pro sporting team, or the go-to therapist for the Pope. Either way it gets you some instant cred when you're starting a passive online side hustle, so it helps you over the first hurdle.
Then there's having a big following – we're talking huge numbers of social media followers. And not just big numbers, but engaged numbers.
You might get 1 million followers from posting cat videos, but it's very unlikely you'll be able to monetize those followers into some side money.
With a big and loyal following that actively engages with you and your brand, even a mediocre idea might have legs (there are plenty of examples of successful mediocre ideas on Instagram!)
Come up with a quick test
For most good ideas that need online traffic, the sticking points are a lack of online search volume and a small current social following.
There's also a lot of free exercise programs out there, especially since COVID-19 closed the gyms.
Physiotherapists are releasing free Pilates classes, rehab exercises and home programs. So trying to launch any kind of paid online rehab program is very difficult at the moment.
You can brainstorm awesome ideas but they may never take off due to a lack of awareness of the offer, amongst many other reasons. You need to discover the barrier to growth and success before you invest time and money into a dead end.
Here's a hypothetical. Let's say you've got a product on eBay which can prevent back pain. Awesome, right? (If only it really existed…)
But who searches for a solution to a problem they haven't got yet? Asie from insurance, most people won't invest in prevention as they don't have the problem (yet). It's a little counterintuitive but it's a common mindset.
If you don't have a big following to help spread the word, and there's no search traffic, your brilliant idea will just sit in the ether in silence. Another great idea is doomed to fail.
Designing your test for fast truths
The concept is simple – don't tell me it'll work, show me it'll work!
Come up with a few side hustle ideas that fit the above criteria. Then test them on a small scale.
You'll typically lose a little money on the test. But it's better a tiny loss now than putting in big hours and cash for it to flop later.
Let's say our side hustle idea was an "accelerated" ankle sprain rehab program.
You can develop weeks 1 and 2 of the program in pdf format, complete with clickable links to your YouTube videos of each exercise. All free so far, except for a few hours of your time.
Then put it out there on your social channels and ask your followers to DM you if they want the full program for a small fee.
It's critical that you offer the product for a fee!!!
It's easy to promote a free product or to ask followers if they would buy a product but it doesn't help figure out if you can actually sell it.
If there's solid interest and you get sign ups ready to buy, you can rapidly develop the subsequent weeks of the program.
If you get questions like "how much is the fee?" or "is there a specific program for basketball?", you need to think about those objections and/or niches.
Is the amount charged a big factor? If so, you'll be needing big volumes to make it worthwhile.
Is there enough interest in basketball programs that you could offer a customised version? You'd want more than a few enquiries to make that worthwhile though.
That'll give you a starting point and confirm the concept without spending a cent. It will cost you some time so don't spend too long on it.
Gauge the response
It's not just about the number of enquiries but the quality of the clients and their feedback.
Let's say you get comments from coaches saying "that's great, my players will love this", then you're on a winner.
If you get lots of "I like the idea but not sure if it's for me", you may need to work out how to pivot the concept to better address customer needs.
If it flops and you get nothing (no responses or low quality engagement), you saved yourself a lot of effort for no return.
Side hustle idea is a go!
Assuming the side hustle test got enough responses that your idea has merit, you then need to work out how to get it out there as a revenue generating product.
For online or electronic products, such as exercise programs, you'll probably need to pay for a domain and web hosting.
For the website itself, there are enough tools out there that you can develop your own at no or very little cost. It won't be a sexy as a professional version but it's a start.
For physical products, be careful with chasing economies of scale. The more you order, the cheaper they become. However it comes with a big risk that you'll get stuck with 1000 left-handed gloves.
It's better to compromise some margin and start on a small scale.
Even if the idea is successful, you may pivot after a short period of time and not require the stock on hand (for example, switching to dropshipping).
Remember that in the early days, most operations are clunky and labor-intensive.
There are plenty of stories of the early days of Amazon and the like, where there were no robots whizzing around collecting product off shelves. There was even a job website that matched recruiters and applicants manually.
Take home message
A side hustle is a smart play. It keeps your working life interesting and varied, and it can contribute a reasonable amount of spare funds to make it worthwhile.
Active side hustles are about seeking out the type of work you're interested in and being persistent.
Passive side hustles are awesome but a great idea isn't enough. Come up with an idea and design a test. It won't take long to figure out if the world thinks your idea is great as well.