If you've started searching the interwebs for "alternative careers for Physiotherapists", it's safe to say that you're probably not happy with your current work.
There's no reason to feel bad about that – that lack of job satisfaction (or need for more than a Physiotherapist salary) is often a catalyst to improve your situation and look at a Physio career change.
Sometimes that means spicing up your Physio career with a new challenge or new environment. Other times it means changing profession and seeing if the grass is really greener on the other side.
And you're not alone – the average Physiotherapist lasts just 5-7 years before leaving the profession.

That's 4-5 years of study for 5-7 years of working!!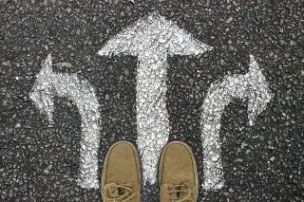 There are plenty of great alternative careers for Physiotherapists, but there's just as many careers within Physiotherapy that might help get you out of the rut you're in.
The best option for you really depends on why you're feeling like you need a Physio career change. Let's examine the most common reasons.
---
Time for a career change?
Lack of fulfilment
Probably the biggest reason given for wanting to leave Physio is that the job "just isn't fun any more".
The patient interactions, treatment outcomes and social aspects of the workplace just don't have you jumping out of bed in the morning.
No longer challenging
When every injury feels like 'deja vu', that you've seen it all before and it's become a mindless process, the challenge of solving the diagnostic puzzle is gone.
It just feels like every case is the same and follows the same path, and it takes the enjoyment out of your work.
Career progression stalled
When you sit there and wonder "where to from here?"
It can feel like you've reached a level that has no obvious step forward and without being able to grow into a bigger role, you can feel like the only way forward is out.
Emotional burnout
Getting involved with a patient's injury journey can be an emotional rollercoaster. Not only to you share their frustrations and stress, but you can often be burdened with it by taking responsibility for the injury outcomes.
That leads to a feeling of emotional emptiness or fatigue and is one of the big hidden reasons for good Physios just walking away.
Physical burnout
An unfortunate consequence of being in a physical job, the physical toll it takes can catch up with you.
The most common physical reasons for leaving Physio are thumbs and lumbar spine issues. And once the "tools of the trade" can't go on, it leaves you with limited options.
Inadequate income prospects
Last, but definitely not least, is Physiotherapy salary. A Physio income starts out low and seems to top out fairly early, while the financial demands of life just seem to grow (mortgage, family, etc).
If the prospects within Physio don't provide for your situation, the desire to search for greener pastures becomes a necessity.
---
Change something or change everything?
Think about your specific issues with the current situation and why you're looking for alternative careers for Physiotherapists. The list above isn't exhaustive but it's a good place to start.
Prioritise your list into your top 2-3 issues based on how strongly you feel about them.
From there, you can start matching up problems with solutions. Although the dream of having a Jerry Maguire moment and just walking out might sound nice, will it actually address your situation?
Can you improve it by changing jobs, or changing your niche?
If your issue is a lack of fulfilment or a lack of career progression, you can address these by looking for a different employer in the same area of Physio.
Find a workplace that has a clear employment progression and structure and a variety of patient and employment challenges to keep you working hard.
If you're finding the challenge is gone and everything is looking the same, you can address that by moving to a different area or doing further training.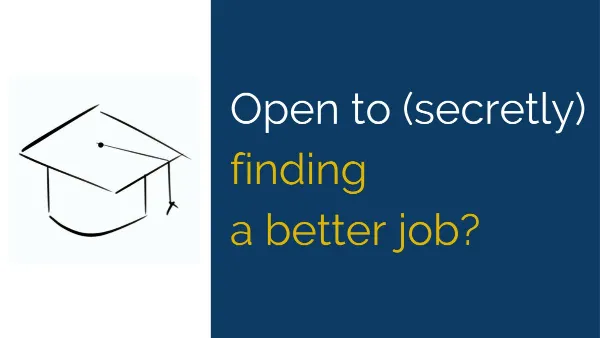 Moving to a different area might be something like switching from a general clinic (with lots of sore backs and ankle sprains) to a long term rehab facility with spinal cord injuries and degenerative conditions like Parkinsons. Just make sure if you're swapping specialities that your new employer has a great CPD program.
If you wanted to stay in the same niche, doing a Post-graduate Masters might be the way forward. It can help to see the finer details of every injury and broaden your understanding and skills in the area. It'll set you back around $30-50k in Australia but your increased earning potential will (eventually) cover it.
Another common issue is physical burnout, when your mind is still willing but your body is breaking down.
If that sounds like your predicament, it might be time to consider non-clinical roles within Physio. We cover some popular options in the section below.
Do you need to walk away from Physio altogether?
If your issue is related to Physiotherapy salary, your options within Physio can seem limited or non-existent. As much as it's a tough call, sometimes the only option is to walk away and find alternative careers for Physiotherapists.
You'll often hear the advice "but it'd be a shame to walk away from 4-5 years of study and all that effort", but that's the wrong approach.
Beware of the "sunk cost fallacy", the behavioural issue where you evaluate your current situation in light of the cost (both financial and time) that it took you to get there.
That's when you stick with an approach that isn't the best option right now because of a perceived commitment or need to justify the cost to date.
Now I'm not advocating that we all drop Physio and choose a "better" gig, but if the only thing keeping you in the profession is the pressure to justify your study, it may not be the right career for you.
That's when you need to search for a career outside of Physio. We've covered some popular options for alternative careers for Physiotherapists below.
---
Alternative careers for Physios
Non-clinical roles for Physiotherapists
Insurance case worker
It's working at a desk with limited opportunity to interact with patients face-to-face. But it's a great solution for those with physical burnout or anyone looking for a better Physio income. And it continues to use your skills and qualifications without the need for further training (other than the in-house training that your new employer will provide).
To get started, you can check on job websites like Seek or you can browse the insurers' websites for positions available.
University tutor
Tutoring is usually limited in the hours on offer but it pays well and it can be a welcome distraction from your clinical work. Many uni tutors do it as a side gig while still working reduced hours in their clinical role.
Getting started can be tricky – you need to contact the universities at the right time, just before they're hiring. I'd suggest you speak to the Physiotherapy team directly (not the university HR team) around 2 months before the start of semester. They won't have a position for you yet but you should be in the mix once they've allocated their existing team positions and know where the vacancies are.
Non-Physio careers as an alternative
Medical rep
Medical rep is one of the most common alternative careers for Physiotherapists, and for good reason.
Firstly, it pays well! You'll work some super-long hours for it and there's plenty of pressure to perform, so it's not for the unmotivated.
You'll be able to use your Physio expertise with knowledge of anatomy and/or physiology, so it's a related field.
And you don't need to do any further study as your new employer will provide all the training you need.
It offers limited career progression (often you'll go from sales rep to area rep, but that's about it) and you typically work solo so it's not a great alternative for Physios looking to move up or needing more social interaction.
You'll need to search the job websites for opportunities as a medical rep but I'd suggest you also contact any medical rep companies advertising and offer your services, even if the job ad doesn't match your skills. Physios can be a sought-after background for reps and they'll keep you in mind for upcoming roles.
Switch to an alternative career like Finance
Choosing a new profession or industry can be a challenge in itself. Most Physios wouldn't have any idea about the inner workings of a big corporate or legal firm (other than what we see on Suits…).
Step one is to choose an area or industry that interests you. Sometimes you can use the filters on a job website to look at the options and what careers exist within each career.
Next you need to find someone who works in that industry and can share their insights. Ideally it's someone who's been in the industry for 5-10 years. They tend to have the best idea of and advice about entry level jobs. Any newbies to the industry only know their niche and any 30 year veterans of the industry tend to have an outdated idea of getting started.
Once you've found your potential new career path, it's time to get qualified! Depending on where you are in the world, there are some great university courses available online that will qualify you to work in a new profession. The best part of online uni courses is that you can continue working as a Physio while studying for the next step of your working life.
In Australia, the most popular is Open Universities. In USA, you'll find edX is your biggest provider of online university courses.
The important thing here is to check that the course you're doing is acceptable to the registration body of your new profession. Otherwise you'll be well-educated but unemployable.
The big downside here is that it'll set you back upwards of $20-50k, so you need to have some savings behind you or qualify for a student loan (eg. HECS in Australia).
Go full time with your side hustle
This isn't as random as it sounds! I'm not suggesting you make your coin by selling crocheted bikinis on Etsy…
We've covered side hustles for Physios in this post. They're a great way to earn some side coin while working as a Physio.
But each of the side hustles has the potential to grow into a full-time gig. It takes from hard work and a little bit of time but it can just continue to grow until it replaces your regular Physio income.
The downside to most side hustles is that there's a degree of uncertainty with them (such as share trading) and you're taking some risk. They also rarely provide a stable income flow so you'll need to be smart with your finances and savings to make it work.
On a good note, you can try a side hustle and see where it takes you. If it grows big, you've got an alternative to your Physio job. If it only grows a little, you've got a secondary income stream to boost your Physio salary, and that's not so bad either!